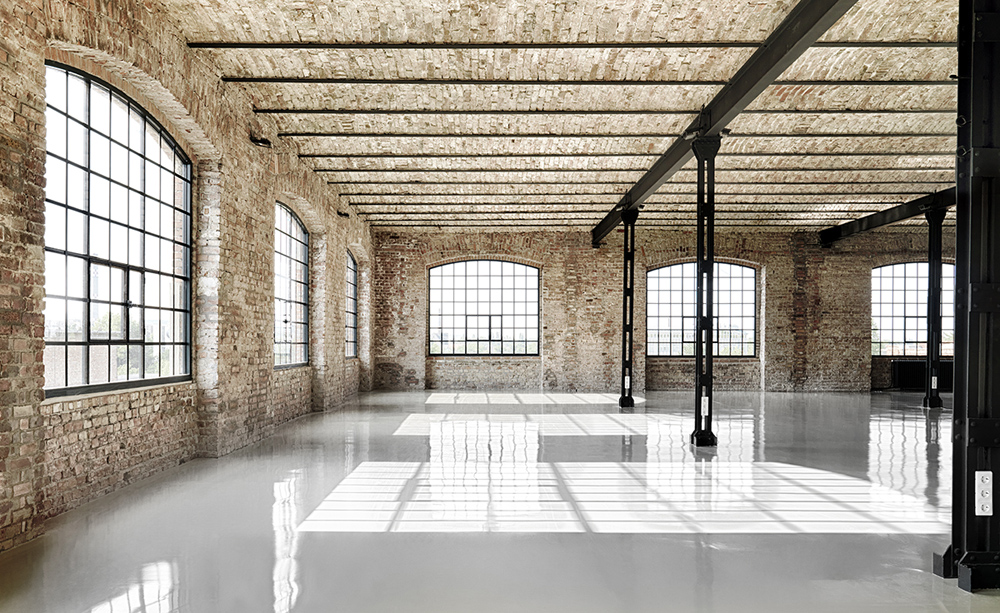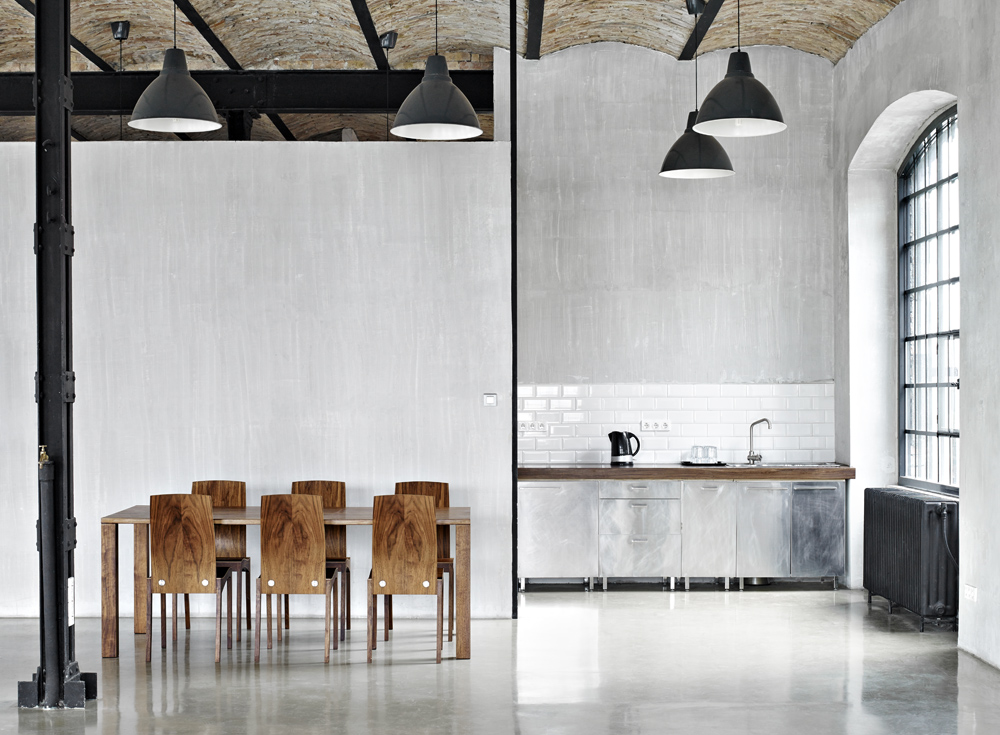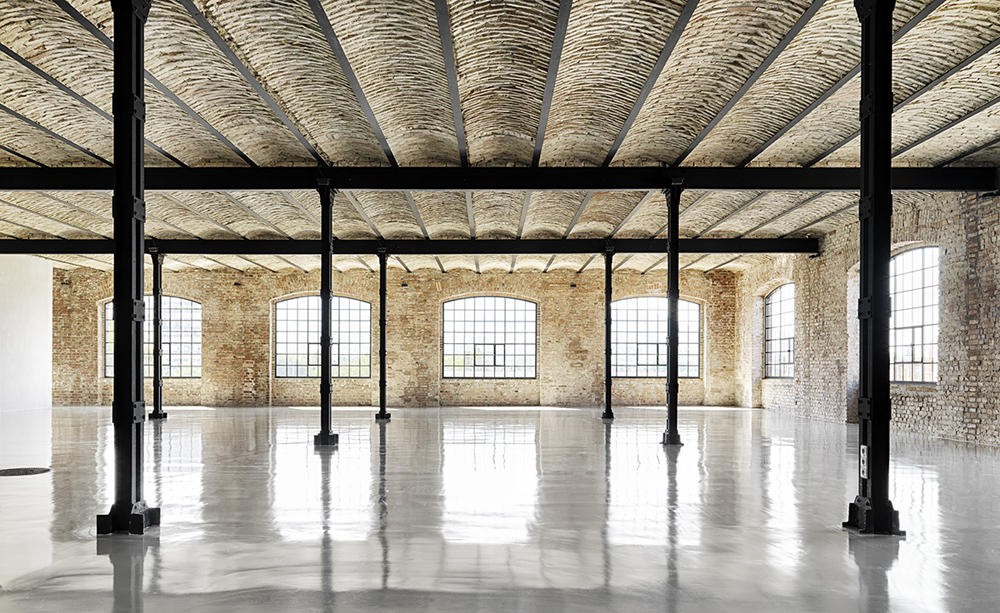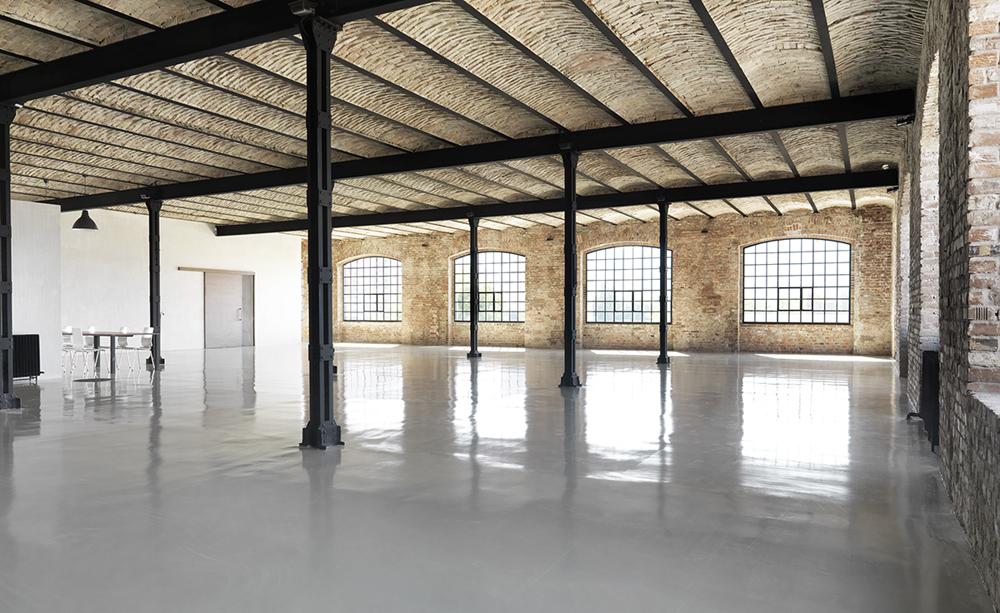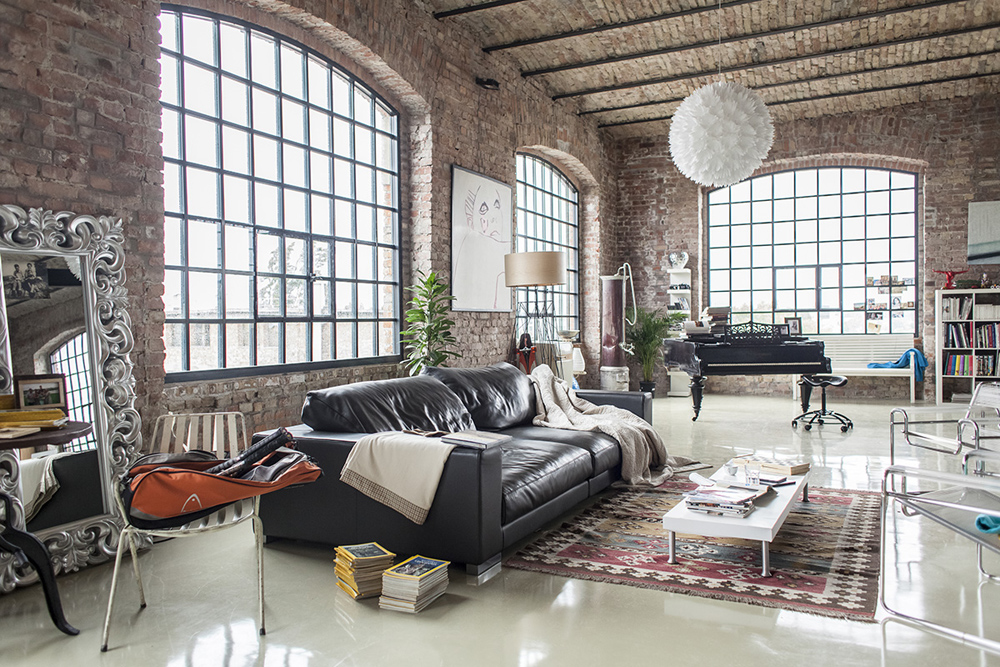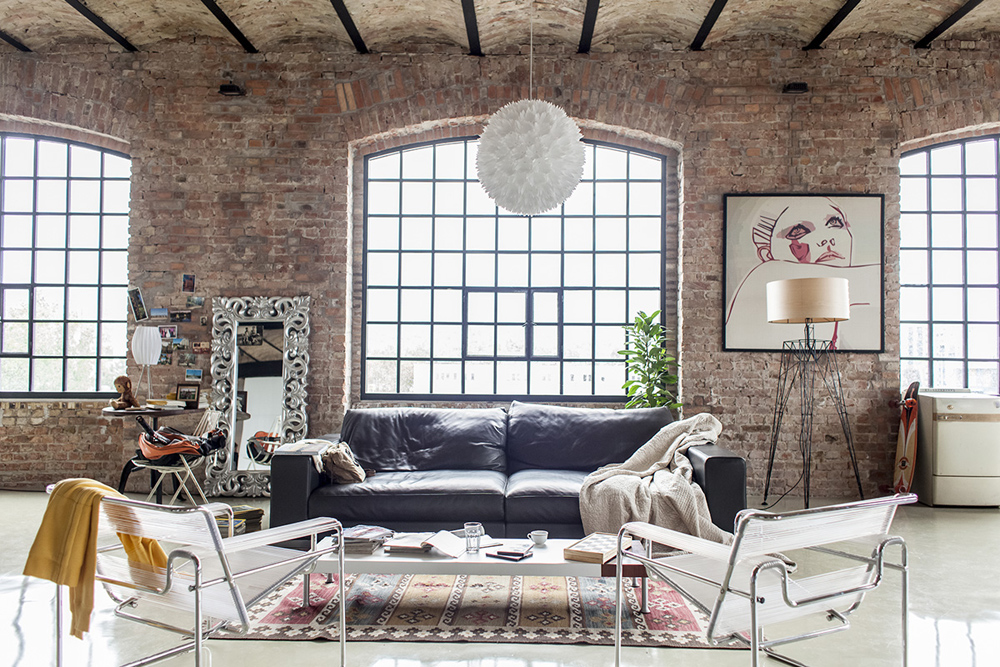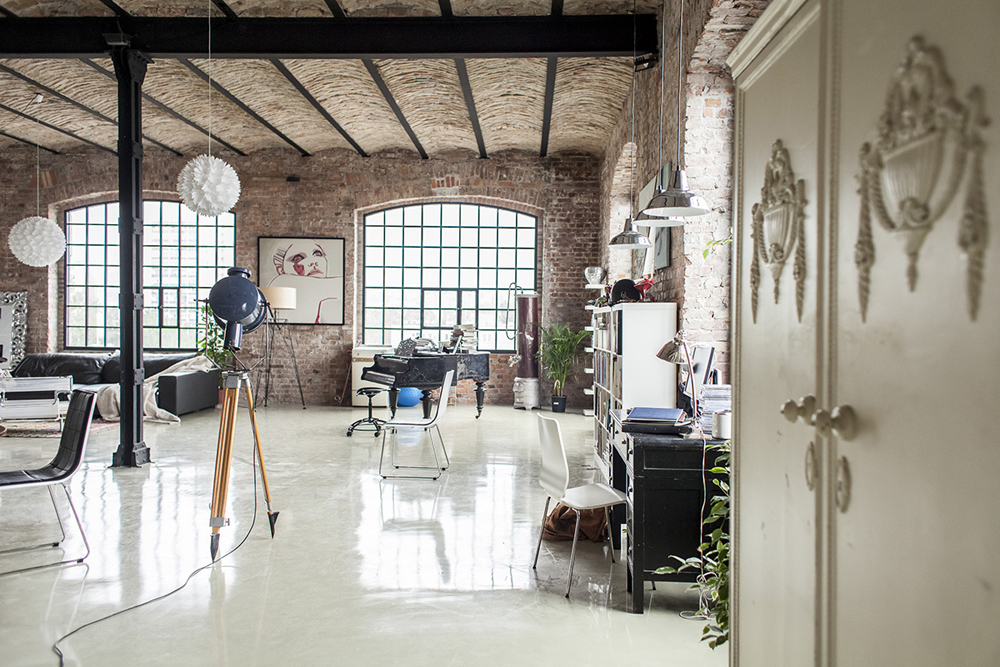 400 sq m / 4 m ceiling height / kitchen / restrooms / shower / hair and makeup / dressing room / goods lift / industrial power
(Furnitures not included)
400 m² / 4 méteres belmagasság / konyha / női és férfi mosdó / zuhanyzó / sminkszoba / öltöző / ipari lift / ipari áram
(a bútorzat nem tartozék)
Studio F5 is the newest and largest available shooting space in Flashback Studio, located on the top third floor of the building, with a spectacular panorama view.

Due to its huge windows that are facing South, West, and North, the space has direct sunlight during most parts of the day, until dusk. The walls have a grinder, grey surface on one side, and exposed bricks on the other. The flooring is made of grey poured resin. The studio facilitates a separate dressing room, hair and make-up space, separated restrooms, shower room, and a kitchen with dining space. Regular 220V and industrial sockets are available as power sources, as well as a goods lift for easier loading.
Az F5 a Flashback Stúdió legújabb, és egyben legnagyobb hasznos alapterületű műterme, az épület legfelső, harmadik emeletén, panoráma kilátással.

Az ablakok fekvése miatt egész nap világos, a nap nagyobbik részében direkt napfény érkezik a térbe, egészen napnyugtáig. A falak csiszolt nyers szürkék, valamint visszabontott téglafalak, a teljes műteremben szürke műgyanta padló található. A stúdió kiszolgáló egységei között saját öltöző, sminkszoba, külön női és férfi mosdó, zuhanyzó, valamint egy konyha és étkező található. A berendezések működtetéséhez rendelkezésre áll ipari áram is, a normál 220V-os hálózaton felül, valamint teherlift a könnyebb anyagmozgatás érdekében.
size: 19,2 m x 22,4 m, approx. 410 sq m / total floor area approx. 443 sq m / power: 3 x 63 A, 4 x 32 A, and 220V / daylight: northern-western-southern exposure, direct sunlight / floor: grey poured resin / ceiling: 4 m / goods lift: 1000 kg
méret: 19,2 m x 22,4 m, kb. 410 m² / teljes alapterület: 443 m² / áram: 3 x 63 A, 4 x 32 A és 220V / napfény: É, Ny, D, direkt napfény / padló: öntött szürke műgyanta / belmagasság: 4 m / teherlift: 1000 kg